October 10th, 2014 at 3AM was the start of a new chapter for me as I became a resident of New York City. Living here the past 4 years has brought me so much happiness, forced me out of my comfort zone and has given me experiences to last a lifetime. It still feels surreal to call this city home. And it has been one of the best decisions I've made in my adult life. My love for New York City has only grown with each year of being here. So, in honor of celebrating 4 years in New York City, I'm sharing a round up of all my favorite places in the city. Whether you live here, visit often or are planning to travel to New York for the first time, there is something for everyone! I hope you will enjoy these places as much I do.
You can take a look back at YEAR 1 and YEAR 2 here.
Bryant Park is an oasis to New Yorkers placed smack dab in the middle of one of the busiest intersections of the city. It's a great place to eat lunch, work remotely or grab coffee with a friend. And Bryant Park hosts a ton of FREE events in the park throughout the year including yoga, movies in the park, Broadway shows and a Winter village during the holidays.
Jacob's Pickles located on the Upper West Side, known for it's comfort food and craft cocktails. With it's cool industrial vibe and their killer playlist of r&b and throwback jams, it's a great bar to grab drinks after work or on the weekend. And also makes for a great first date spot. It's also one of my favorite places to bring friends when they visit. It reminds me of home with it's southern comfort food and ambience.
Brunch is pretty much a requirement of living in the city. And with so many restaurants around, it's hard to narrow down to just ONE. So here are a few of my go-to brunch spots.
Maison Pickle-The sister restaurant to Jacob's Pickles serves up the best French toast amongst other brunch favorites. Located on the Upper West Side.
Foragers Tabe- This farm to table restaurant serves up a rotating menu per season. My go-to is their smoked salmon tartine. Also, make sure to check out the market attached to the restaurant. Located in Chelsea.
Clinton Street Bakery- This brunch spot always has a line out the door and for good reason. They are known for their pancakes, which are AMAZING! Make sure to go early especially on the weekends and bring cash, as they do not take credit cards. Located in the East Village.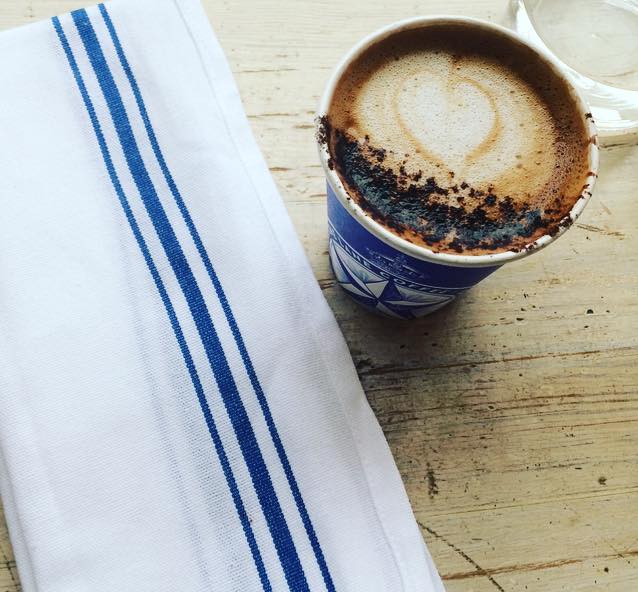 Bluestone Lane is an Australian-style coffee shop & cafe. Outside of my usual Starbucks runs, this is my go-to coffee place. They have a wide range menu of both hot & iced coffee options. And there are several locations throughout the city.
Book Culture is a quaint neighborhood bookstore located on the Upper West Side. Along with books, they also have an assortment of stationary and unique gifts. I always love to stop by here when I'm in the neighborhood.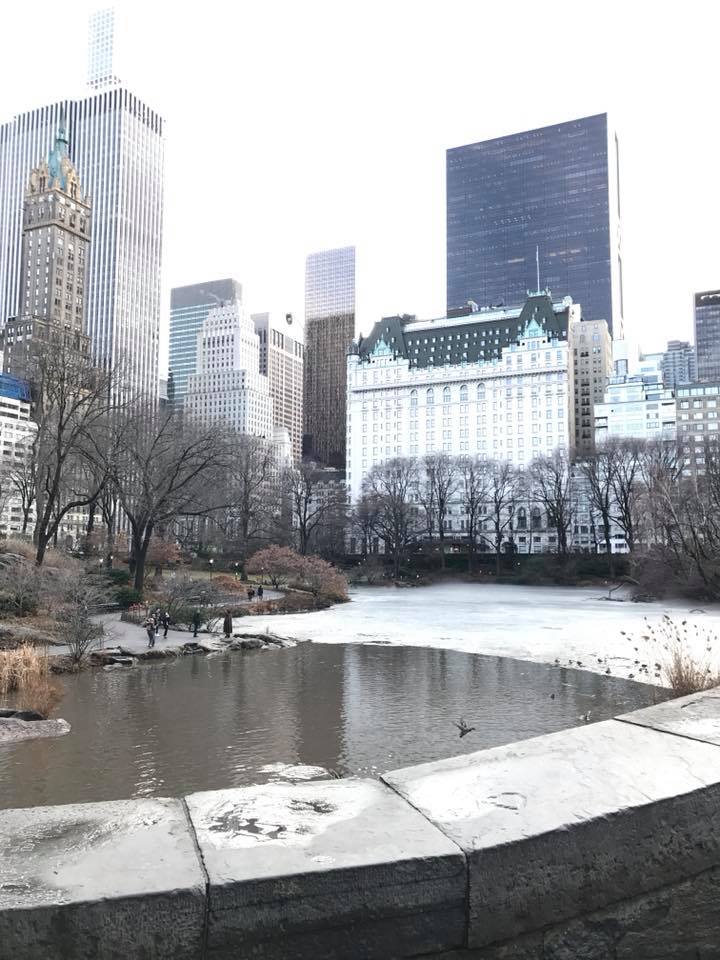 Favorite Spot in Central Park:
Central Park has so many scenic views and iconic spots. My favorite is the Gapstow Bridge near 62nd street. This picturesque spot includes views of The Plaza Hotel and surrounding buildings that align 5th Ave. It's always one of the first spots I walk through as the seasons change.
Upper Westside is where you can find me on most days running errands or grabbing groceries. I love that Central Park is nearby and there are so many shops and restaurants in the area. And it's home to some of the city's most popular places i.e.; Natural History Museum, The Bow Bridge in Central Park, Tavern on the Green and so many more.
West Village is also a favorite of mine. With it's charming streets, unique shops, hidden gems and iconic streets. It never gets old exploring this popular neighborhood in the city.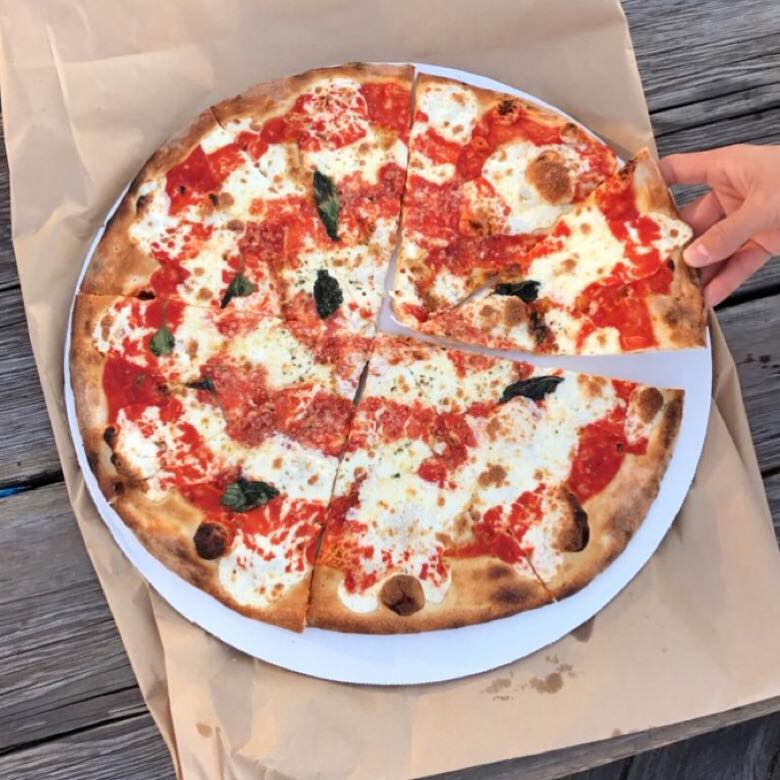 Grimaldi's in Brooklyn is a must. Italian style pizza in an authentic environment. Usually there's a line out the door to get inside, but it's definitely worth the wait. And the Brooklyn Bridge is within walking distance.
Artichoke Pizza in Chelsea is a great local pizza spot. Very casual dining. And their Margherita pizza is delicious.
Two Boots Pizza or Bleeker Street Pizza for those late nights out when you just want a slice before the cab ride home.
Favorite Tourist Attraction:
Dumbo, Brooklyn is my favorite place to explore and bring friends when they visit from out of town. Although it's known for being an iconic spot, it never feels too touristy. This part of Brooklyn is still up and coming and has so many local shops, restaurants and some of the best waterfront views of the city. A few places to stop at: Jane's Carousel, Brooklyn Roasting Coffee Shop, Grimaldi's Pizza, Atrium Dumbo (for oysters & cocktails) and Cecconi's for dinner.
I would love to hear about your favorite places, restaurants and things to do in the city! Tell me in the comments below.
XO, Rae